5 Tips To Find Safer Online Stocks To Invest In
Super Computer World, 7 months ago
5 min

read
101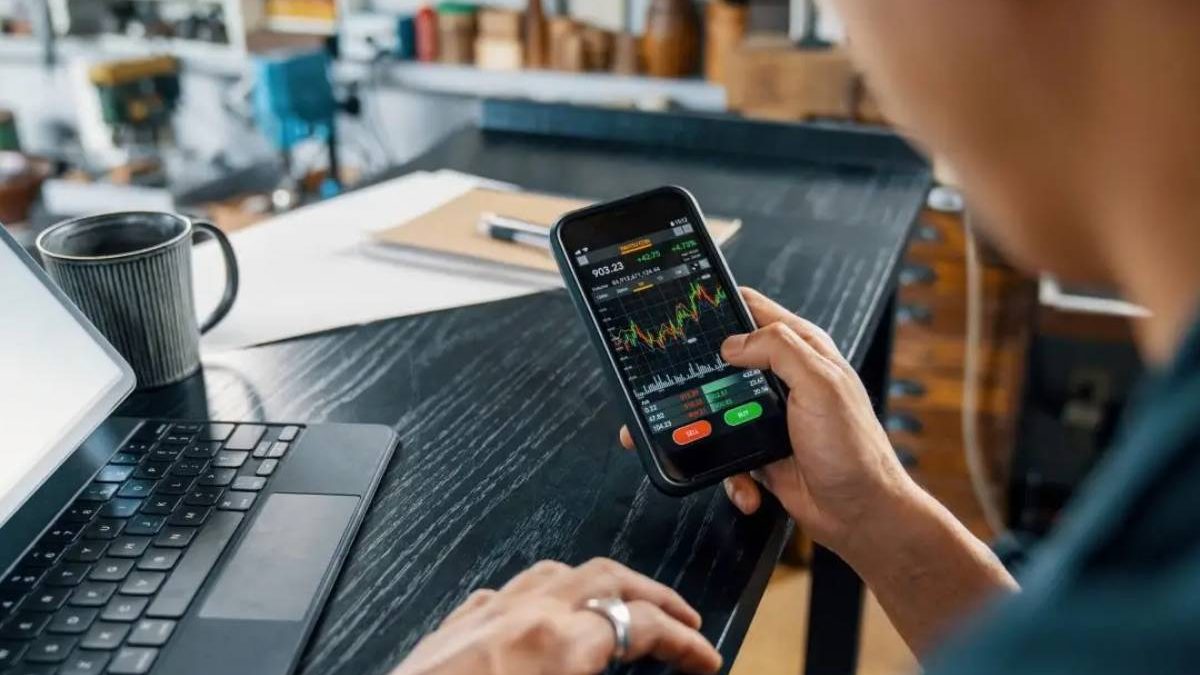 Introduction
Throughout 2022, the investment market has struggled a lot. From the upcoming recession and inflation, the Federal Reserve continued to raise the rate of interest. Apart from that, fear of volatility spooked investors to invest less in the market.
However, many people have suffered from the bad year of the investment market. Even the S&P 500 has entered the bear market, which is quite awful news for investors who have known the market for a long time.
Well, inflation has been in the market since the 1980s, but continuous rise & fall was also there. However, last year was a nightmare for investors, and now they are trying to get out of this area.
Apart from that, after the pandemic situation, many people have lost faith in their luck and are trying to settle into their life. Well, whatever the situation is, you should not lose track of what follows your dreams in life.
We all know that 9-5 jobs are not going to give you much settlement in life to cherish it like you want. There is always a better opportunity waiting for you but investments are subject to market risk and we have to acknowledge that.
You will need to focus more on your market research to be safe whenever you are in danger.
Prominent Tips For Safer Investment In Stocks
Investing in stocks depends on market calculations. When you are finding a safer stock you will need to be prominent with the market research and follow a systematic way.
So, no matter how difficult it is for you to follow a systematic way, once you are on it, the whole process of being safe and finding safety will be easier than ever.
Finding the best online stock brokers and deals is critical because first, you need to understand who is best.
Well, if you are new in the market and want to invest and also stay in the market actively, don't worry!
We have got you covered this time.
We have managed to put some prominent strategies here to find safer stocks in the current market.
Go For Larger Market Caps
Investment companies are prone to insolvent situations. But you go for companies that have larger market caps and are less prone to insolvency.
When you want to pick safe stocks, you will always need to go for larger companies that have been dealing in the market for a long time and also have a broader market spread.
They tend to follow a greater economic scale and provide a diverse revenue stream to deal with their business processes. Larger companies always diversify their business, not by sticking to just one business.
Well, they also follow a distributed network which is a bliss in the current competitive market. So, it's not about the start-ups but about the already established companies that have prominent positions in the market to deal with their research & development process.
Target Non-Cyclical Businesses
Cyclical business is often risky because it always follows a pattern with ups and downs. When you are dealing with the market you will need to be prominent with the instances of companies and their behaviors during various situations.
Researching the market also considers the downtime of the market when most investors tend to get the money out of the market. In the cyclical industry, like travel and entertainment, you will find many ups and downs.
For instance, during bad economic situations like a pandemic, both these industries were almost in a dead zone for one year or more.
But if you go for healthcare and utilities, that will never stop performing in the market. Investments in the market are always related to the consistency and performance of the companies.
Stocks in the cyclical industry are known as consumer discretionary stocks. So, it's better to go for the non-cyclical companies, which get affected less due to the economic condition of the outer market.
Judge The Valuation Multiples
Valuation multiples is an engagement with the investors to understand the financial performance of a company. Apart from that you will also understand the financial performance of their stocks as well.
Some prominent valuation multiples are the (P/E) ratio, dividend yield, and price/book ratio. It actually determines the value of a stock compared to the performance of the companies.
Well, the value of stocks will be different for various companies, but you will need to check the direct competitors of the company that you are interested in.
However, you can also use a position size calculator to calculate the currencies before investing in stocks.
It will be a prominent way to mitigate the risk related to investment, and that will be more planned as well.
Find Companies With A Competitive Advantage
Finding companies with competitive advantages will help you to be safe in the market.
How?
Well, competitive advantage comes with the unique performance of a company. For instance, Apple is less a company and more a brand image that people crave.
Despite the high price of their products, people go for it because they focus on the quality of their products and deal with the most advanced technology to provide unique products and features all the time.
These companies are less likely to fall in value in the stock market because they are more consistent than other companies. This competitive advantage makes them vulnerable to being in the market for a long time, and it is safe for you to invest in their stocks.
Go For Increasing Dividends
Increasing dividends for a company is a sign that the company is going in the right direction, and that is a sign of a safer future.
Resilient companies go through thick and thin of the economic market, but they continuously increase their dividends even during recessions.
However, pharmaceuticals and consumer staples are the non-cyclical industries that also possess better dividends constantly.
Read these points thoroughly, and you will understand that there is a thin line between all the strategies. In fact, when you understand all the strategies it will be easier for you to incorporate one another and invest in safe stocks.
Related posts