Best Ipad Pro keyboard – 4 Best Ipad Pro Keyboards to Choose
Super Computer World, 2 years ago
4 min

read
240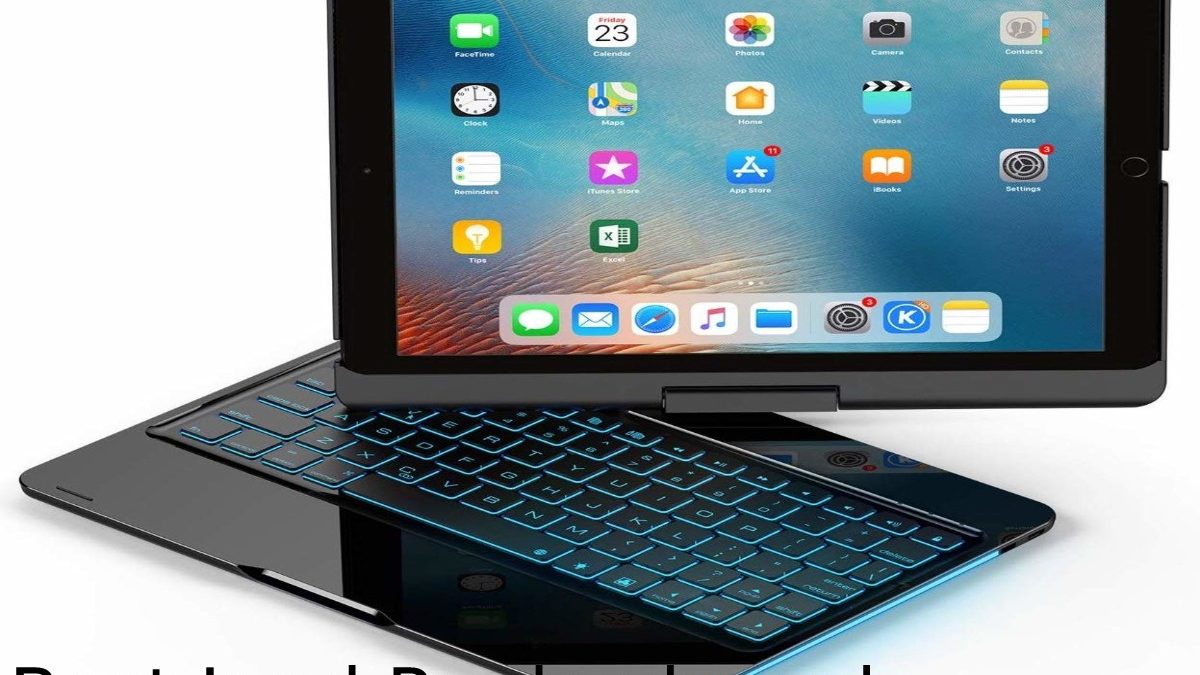 Best Ipad Pro keyboard
Wireless keyboards, connected, or in case format. We offer you a complete guide to the best Ipad pro keyboard.
Which will allow you to be more creative with your tablet. Alternatives to Apple.
4 Best Ipad Pro keyboard to Choose
Apple Smart Keyboard Folio 12.9 "
There are countless models and brands, but if you want to opt for one of the best on the market that protects the screen from scratches, the original Smart Keyboard Folio from Apple itself is a great choice.
It is certainly not cheap at all, doubling the price presented by the keyboard of other brands.
But it fits perfectly with each iPad Pro, be it the 12.9-inch model or the 11-inch iPad Pro, at a slightly lower price.
It is designed in polyurethane and is resistant to liquid spillage.
If we talk about ergonomics, its keys have the same system as those of the recent MacBook with keyboard shortcuts for different actions that you can usually handle.
Let's not forget its other great stand function, allowing you to adopt different positions when working with the iPad Pro, whether you are typing with its keys or viewing the video.
Helped by its Smart Connector, you can forget about its battery life or the Bluetooth connection since everything is handled through this dedicated port.
Of course, you have to be willing to pay a high price. But it is the best option if you can afford it.
Apple Magic Keyboard
The original Apple Magic Keyboard is a safe bet if you are one of those who have various devices from the company.
It relies on Bluetooth connectivity to pair with them. Ensuring full compatibility with all iPad editions.
Another advantage of a conventional keyboard of this type is that the size of its keys is more significant than most iPad-size ones. And the keyboard offers an inclination that favors the posture of the hands.
The new version of Magic Keyboard features a rechargeable battery that Apple says can last up to a month of use between charges.
On the extra hand, it is not very portable to carry it on daily trips, but it can be valid for travel.
Brydge 12.9
The second generation of Brydge keyboard developed for iPad Pro has won integers. Its aluminium structure is much more resistant and allows you to turn the iPad Pro into an actual laptop.
This new edition offers backlit keys to favor its use, and you can find it in finishes in silver, space gray, or gold to correspond with the finishes of the latest iPad Pro.
Its fixing system offers two hinges to hold the iPad with rubbers on the corners so that the glass does not come into contact with the metal.
In addition, you can tilt the iPad Pro screen up to 180 degrees for optimal viewing angles.
It charges through the micro USB port. But Brydge emphasizes that a single charge will be enough to exceed 4 months of intense use.
In addition, it connects through Bluetooth technology and not through the Smart Connector on the iPad Pro.
Logitech Slim Combo
Although at first glance, the Slim Combo option from Logitech may not be as elegant as the Apple option.
It guarantees unmatched functionality and protection if what matters most in your purchase is to ensure security above all else.
It is fixed so that the iPad Pro fits into the hard case that frees the connectors and ports of the tablet itself.
However, it also includes a kickstand to recline the tablet. With various angles and a holder for the Apple Pencil.
The keyboard component can be connected via the Smart Connector. Which means you don't have to worry about battery life or Bluetooth wireless connection.
Among its keys, comfortable to handle. We find some with specific functions of the iPad Pro to control aspects such as music playback, volume, brightness. Or to launch searches from the home screen.
Also Read: How to Uninstall Apps on Mac? – macOS and the Applications, and More
Related posts