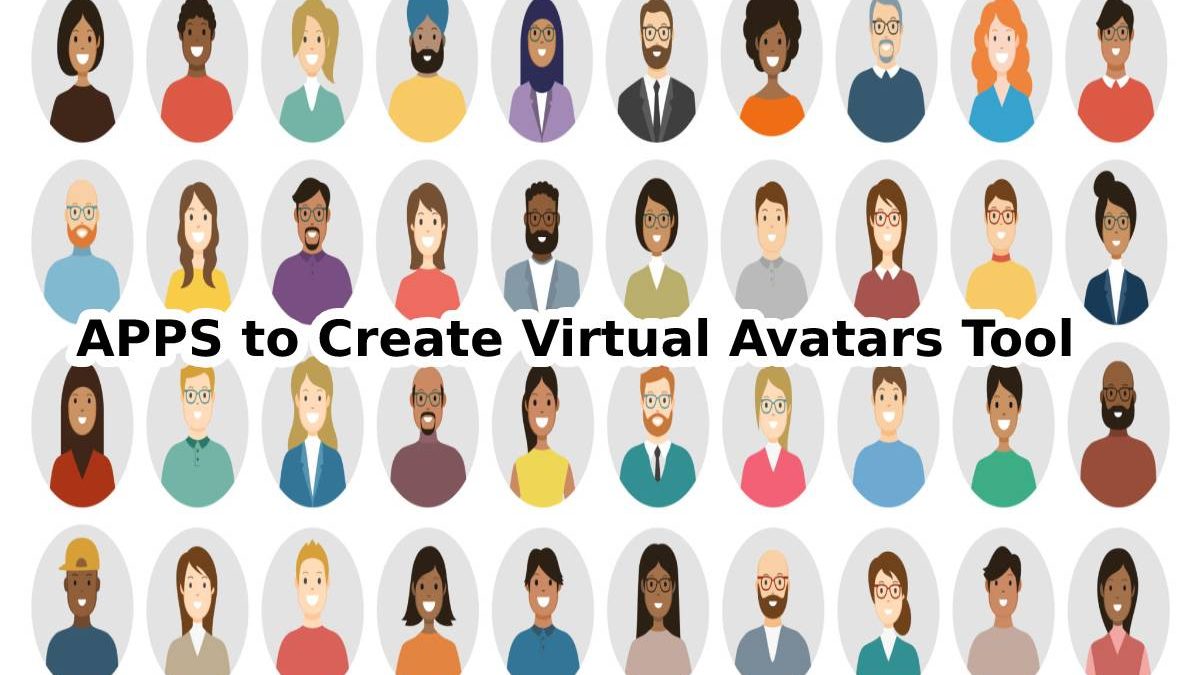 We are increasingly looking for more applications with which we can personalize the messages that we send through our favourite social networks. For example, we have already told you in this blog about the existence of tools to create logos. And you can also create images that represent you as a character. In this post, we talk about the most excellent apps to create virtual avatars that you can find—tired of a dull image in your chats? Do you want to give more colour to your conversations? You can be the protagonist of your emojis, and here we tell you how to do it.
Bitmoji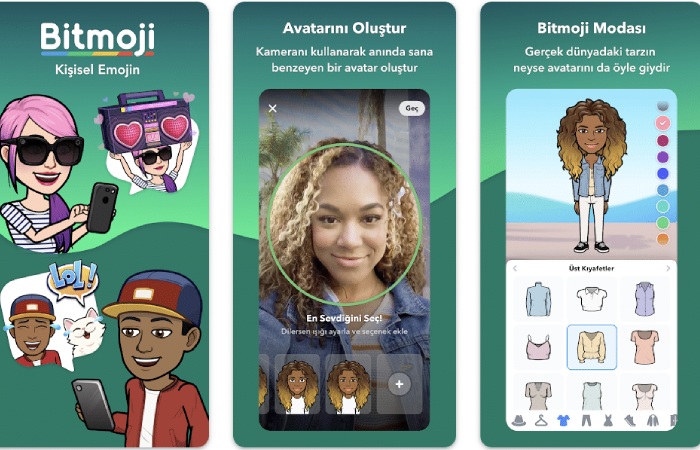 Bitmoji is one of the best apps for creating virtual avatars. It is one of the ones with the most users because it is one of the most complete.
With this tool, you can create static avatars and customize them to use later on your social network profiles.
With Bitmoji, you can create your animated avatar, choose from a wide variety of stickers (also personalized) and use that avatar in chats and social networks to communicate with whoever you want most funnily.
How does it work? You choose the character that will represent you between a man and a woman, you take a selfie, and the app adjusts the emojis so that they look like you. You have to choose the details such as hair colour, skin colour and accessories and use your emojis.
The avatars created with this app can be sent via WhatsApp and even set as a profile image.
You can download this app for free on Google Play and the App Store.
Aviation
Aviation is another fun app for creating avatars and emojis. You can download it for free for iOS and Android devices, although it offers in-app purchases.
With the avatars you can create with this tool, you can interact on other social networks. This app will end the boredom of traditional chats with a very personal touch yourself.
Their avatars are very colourful cartoons, and you can also generate custom stickers and emojis.
Let the tool do facial recognition for Aviation to create an avatar similar to you.
You can also edit photos, mix authentic images with the virtual avatar, send and share the created avatars, and customize your emoji with many options.
My Avatar
My avatar is an iPhone – compatible avatar maker app, so you can only download it from the App Store.
It is a free tool and very simple and intuitive to use. You can create your personalized avatar in just a few seconds by taking a selfie or uploading a photo of yourself from your gallery to start the process.
You have dozens of combinations to create your image and even choose the outfit you want for each occasion, the hair colour and hairstyle you prefer, the skin colour and the accessories you like the most.
In addition, the tool updates its accessories so that you can always have your emoji personalized and you can renew its image frequently.
You can save your emojis and share them with your contacts.
Avatar maker
Another of the best apps to create avatars that you currently have available is Avatar Maker, with which you can generate avatars for your cartoon profiles.
It is a tool that you have available both in Google Play and in the App Store for Android or iOS devices.
It is another simple app with which you can create cartoon avatar profiles from natural images.
You have many customization options for your emojis and select the created avatars' hair, eyes, facial features, and clothes.
Once you have created the avatar you want, you can share it with stickers, decorations and other accessories on your social networks.
And you can not only create avatars of yourself and your family and friends so that it can be a lot of fun.
It is a very easy-to-use tool with over a thousand customization options and fun stickers.
Avatar Creator FACE2U
Avatar Creator FACE2U is an application to create avatars compatible with Android devices, so you can find it to download for free on Google Play, although it offers in-app purchases.
With this instrument, you can create pictures and characters quickly and have fun even if you have no idea about ​​drawing.
You can choose many features for your avatars, dress them to your liking and add the accessories you prefer.
Like the other apps of this type, it allows you to share the result on your social networks and chats with simple lines and very colourful avatars.
You choose the face, the mouth, the eyes and the facial expression from pre-designed forms until you find the one that most resembles you or the one you like the most.
It's fun to create avatars quickly and with lots of colours, but don't expect to look like a doll.
FAM, Funny Avatar Maker
FAM, Funny Avatar Maker is another application to create avatars with Android devices that you can download for free on Google Play, although it offers purchases within the tool itself.
It is a simple and intuitive application with which you can create personalized characters that look like you.
Inside the image, you can add phrases because it has a function to add text, and, like in other apps of this type, you can share the result on your social networks. For this reason, this app is handy for sending personalized greetings or postcards.
You can select from many different faces and body features, put whatever clothes you want on them, and choose from plenty of accessory options.
You can also choose the expression on your avatar's face, be it sad or happy, scared or tired, etc.
It has different backgrounds to choose from, but you can also put the one you want from the gallery of your mobile device.
Related posts