How To Improve SEO With Proper Image Optimization
Super Computer World, 12 months ago
4 min

read
181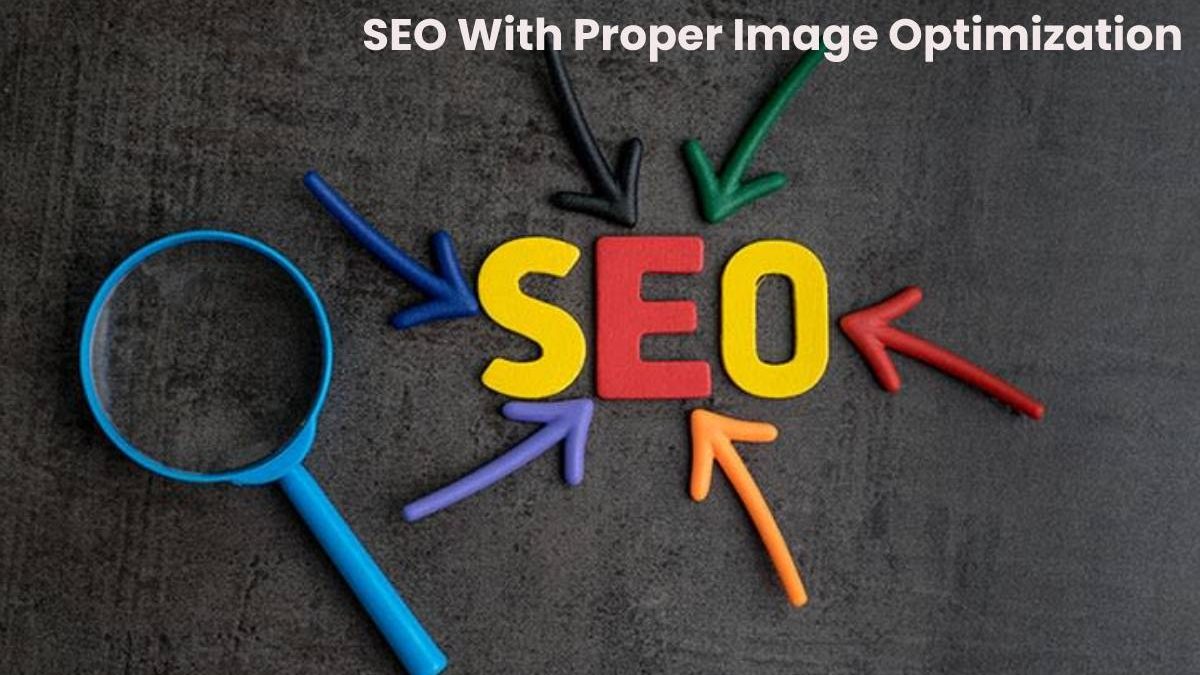 Introduction
A well-optimized image will not only help your content rank higher, but it will also help you stand out from other sites that don't optimize your images.
Understanding the basics of image optimization gives your content the best chance for SEO success.
According to 2018 Jumpshot data, 20% of all US web searches come from Google Images. As a result, images are one of the most important pieces of web content that search engines use to rank websites.
A good SEO image helps your audience find you online faster and is a great way to rank higher on search engine results pages (SERPs). Image optimization requires some know-how, but preparing an image for use in search engines is very easy.
This article will help you with tips for improving your SEO using images. We shall also help you understand how you can optimize your images to better suit SEO rules.
Tips To Improve SEO With Image Optimization
Image SEO includes many factors such as image type, size, load time, usage, alt text to optimize, and keywords in the image file name.
In e-commerce, the quality and design of images influence customers' buying behavior. You can get your images designed by very talented and unique Black digital marketers to improve your SEO further.
Here are some tips that will ensure improved SEO on your website with the help of the perfect images—
Be Specific With The Format And Size
There are many image formats to choose from, but PNG and JPEG are the most common.
Images can greatly impact load times, especially when you upload large images. For example, a 2500×1500 pixel image will be displayed as 250×150 pixels because the full image doesn't exist yet.
Using an AMP or PWA, you must define the image size in your source code. This tells the browser how much space to allocate to resources and avoids cumbersome content movement. In addition, it provides a better user experience and allows the browser to resize images before loading CSS.
Update Image Alt Tags
Alt text (alt text) describes the appearance or function of an image on a page. Alt text is read aloud by a screen reader used by visually impaired users and displayed when no image is loaded.
It also provides image context/description for search engine crawlers so that images can be indexed and ranked correctly when you search for them.
Alt text is intended to provide a textual description of the image for users who cannot view the image. The different text allows you to add target keywords to your page. If possible, it's best to create alt text that describes the image and includes keywords or phrases.
If your website uses an image as a "submit" button, include "Search," "Apply Now," "Sign Up," etc. Provide an alt attribute that describes what the button does, like this:
Do not include images, videos, etc., in alternative text. Instead, describe maps, charts, diagrams, and other complex graphics using accessibility best practices.
Do Not Use Images With Copyrights
You need to know if the image is licensed under Creative Commons or Public Domain. The use of copyrighted images requires permission from the author.
Also, even if you delete the image immediately, you will still be responsible for damages. This photo copyright infographic tells you what you need to know about using free and safe images on websites and social media.
Showing your photos to others may not be enough to avoid copyright infringement. Alternatively, you can download images from reputable websites to ensure you are using copyright-free images.
Take copyright seriously, know your responsibilities and get accurate legal advice for guidance on the latest product image copyright laws. Finally, do not use Google Images unless you are sure you have permission to use an image.
The Last Tip For Smartphone SEO
With mobile being the most used platform, every marketer needs a "mobile speed budget." 1 in 2 visitors leaves your mobile site if it takes more than 3 seconds to load.
For businesses everywhere, it's time to quickly build sites on any device, including smartphones and tablets, with tools like Imagify and WP Rocket.
There are many solutions to this problem, both on the server side of your web hosting service and the client side for people visiting your site.
Ensure your site host has the latest software and updates installed and that your server speed and bandwidth are up to date.
Related posts