5 Apps to help you through grief
Super Computer World, 12 months ago
5 min

read
133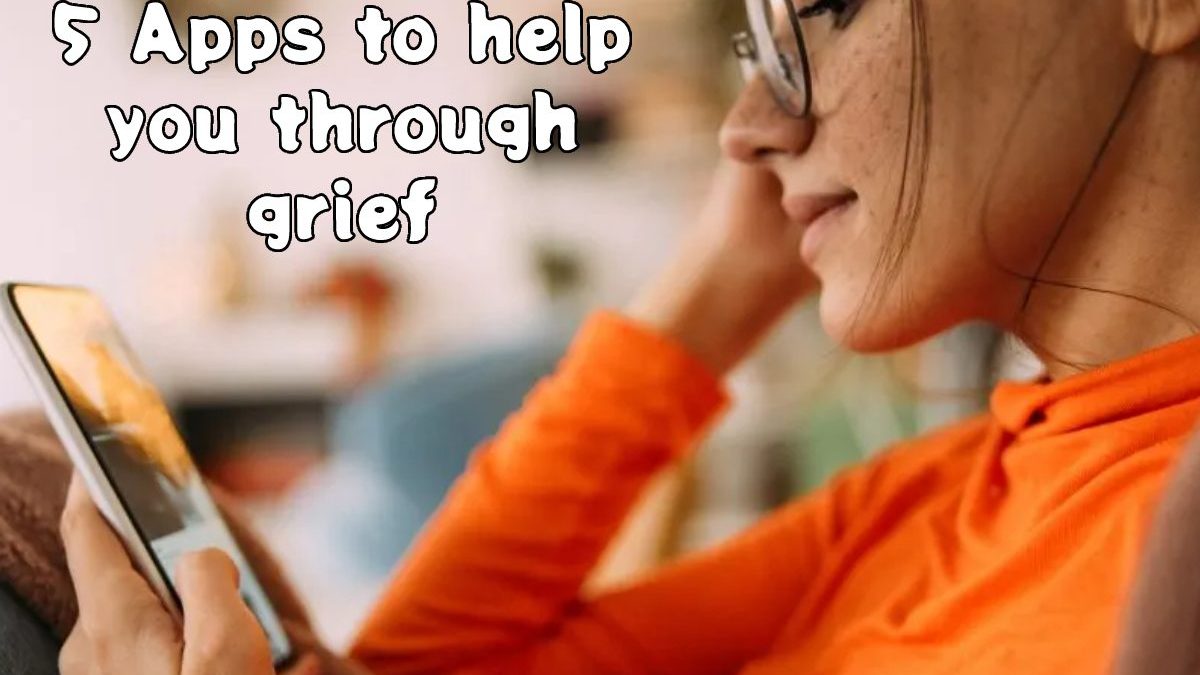 Losing a loved one is the hardest thing because it takes a second to lose them, but a lifetime to get over it. It hurts so much that you feel it physically. It is the worst kind of suffering because there is no tangible wound that you can tend to.
What's even worse is no one can always understand how you feel.
We live in a society where dealing with death and dying is "self-conscious" and that grieving is something private which, should not last more than three days (which is what most employers tell their employees). Give me time to cry.
Nevertheless, if you have ever lost someone close to you, you have seen how intense the pain can be when someone dies. You would also learn that grief is a lifelong journey that you learn to incorporate into your daily life. Often times there isn't anyone to reach out to for support in these dark times. We understand that so we found some apps that can prove to be an effective aid during your grieving process. All you need to do is ensure that you have a strong internet connection, which you can get with Cox, or any other popular Internet Service Provider (ISP). Cox communication plans and packages are economical and wide-ranged as they focus on their customer needs. So you won't face any issues as internet speeds, lagging, etc. with them such.
Apart from that, these apps are easy to use; let us explore some of them now
1.    Grief Refuge
Reid Peterson recently launched the Grief Refuge app, which gives users access to daily grief support when and where it is best for them. Reid came to this job out of personal grief over the death of his stepfather and biological father. At a time when many of us love and hate the digital world at the same time, Grief Refuge makes support more conveniently available and grief less lonely, no matter where you live or which stage you are in your grief journey
It offers reflective conversations and helpful information about grief, loss, and coping. Filled with insight and creative ideas on how to deal with heavy feelings of grief, this app enlightens and comforts anyone who is trying to understand what they are going through better.
2.    Goodgrief
Goodgrief's app, launched in 2018, is very simple: new members create profiles based on the loss they have experienced and can then use in-app SMS to initiate or accept conversations with others.
This app caters to all. There are mothers whose children died during childbirth. Men whose wives did not survive cancer. Sisters who found a brother or sister after losing theirs to suicide. Husbands or wives after divorce. Children who have lost their parents.
Everyone asks the same questions: Am I normal? Will I be fine? And the worst question of all, "Could I have saved them?"
3.    Untangle
Untangle will help you with not only the emotional pain that comes after a loss but also the legal, practical, and financial issues that may arise with death. It aims to make it easier for you to rebuild your life.
We know how lonely and hard it can be when a loved one dies, which is why we put this app on the list. Untangle brings together the most supportive community, trusted advice, and personal assistance.
It provides a platform where you can connect with people who have experienced the same loss as you. You can also explore the member list and join through moderated groups, one-on-one chats, or take part in their weekly events.
Join the community and find support groups that understand everything you go through and tell you it is normal. You can even text at any time of the day or night as there is always someone listening.
4.    Headspace
For those who want to handle the grief process on their own, Headspace offers easy-to-use and effective meditation sessions, as well as other interesting offerings. From bedtime stories to guided meditations.
The application is very convenient and intuitive. Unlike other apps, Headspace does not ask for any personal information or questions. On top, some high-quality animations and infographics will leave you wanting more.
5.    Actively Moving Forward (AMF)
Actively Moving Forward (AMF) is a network created by HealGrief specifically for grieving young people, including college students. This app offers grieving young adults a safe place to connect with a national network of fellow bereaved survivors. It includes virtual support groups and other resources such as reading material and videos.
While youngsters are this app's main focus, they now provide to other adults as well, with distinct communities the members can join, based on the phase of grieving they are in.
Wrapping it up
Losing a loved one is never easy, whether our loss was anticipated and expected or sudden and unexpected. Regardless of the age or circumstances of the deceased, death is shocking and disturbing. How we respond to loss can increase our pain or help us survive. Some of the things that do not help us are self-isolating, denying our feelings, feeling sorry for ourselves, and overthinking. While we may think that nothing can make this task easier, we hope these apps can be of help and ease the way forward for you.
Related posts