Top 10 External Hard Drives in 2022
Super Computer World, 1 year ago
5 min

read
255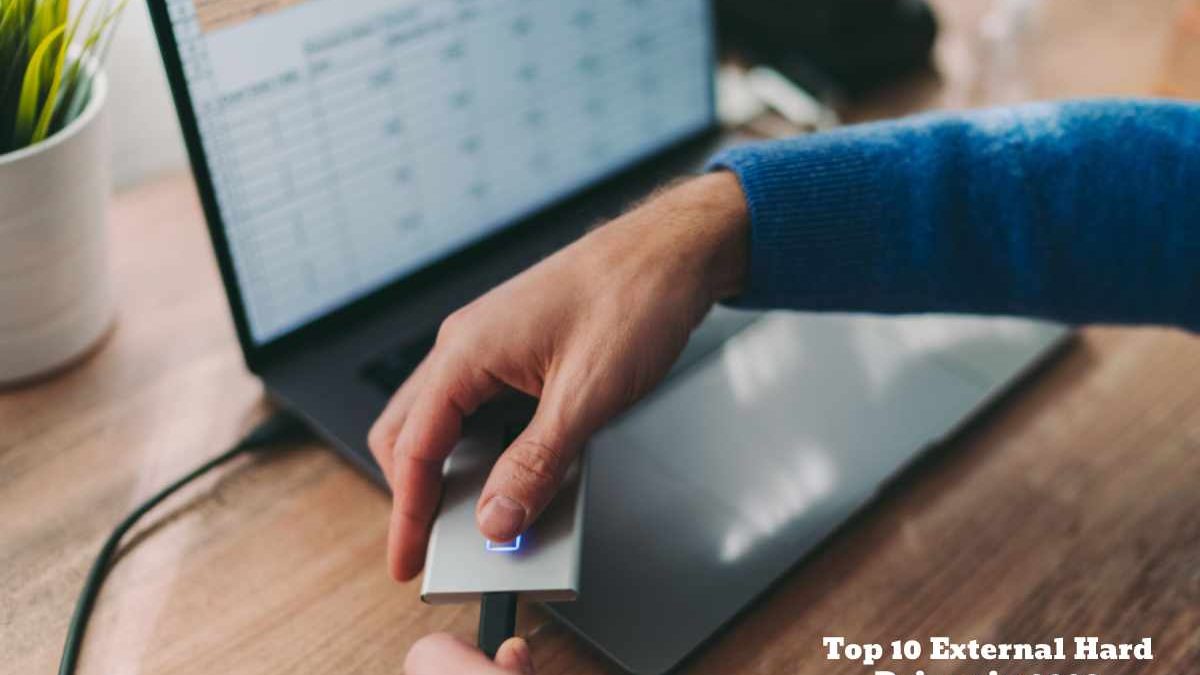 External drives are incredibly useful for all kinds of applications – from work to personal storage, streaming and gaming. Whether you need it for business or leisure, there are lots of great options for external drives on the market; and the great thing is that, as technology advances, storage capacities get bigger while prices get lower. If you're interesting in getting an external hard drive, keep reading to find out more about these devices, and which ones are worth buying right now.
Why Use an External Hard Drive?
There are a few very good reasons why you should consider getting an external hard drive. One company we spoke to, TechQuarters, who provide outsourced IT support London businesses have been using for a decade, spoke of the necessity of external storage. According to them, using external storage is preferable over storing everything on your PC, which can slow down performance.
Some people like to keep all their personal files on an external hard drive, so that their PC's internal storage can be focused on the operating system and apps. Some people like to just keep sensitive information on an external hard drive, to keep it safe. If you're a gamer, you might like to keep all the game files on a hard drive. External hard drives also make it much easier to share information without the need for an internet connection.
Type of External Hard Drive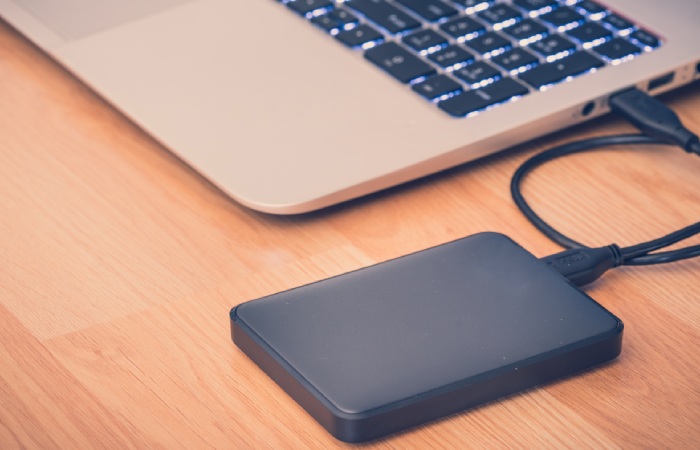 There are two options for external hard drives: Hard Disk Drive (HDD), and Solid-State Drive (SSD). These two types of drive differ in terms of the technology they use to write and read data. HDDs are an older technology, meaning external hard disk drives are usually cheaper per gigabyte – so you can purchase large capacity drives at decent prices.
On the other hand, solid-state drives are incredibly fast, and data stored on them is much more resilient (SSDs are even immune to certain techniques used to destroy data on HDDs). With that said, solid-state technology is newer and therefore external SSDs tend to be much more expensive per gigabyte.
Below are some of the best options for external hard drives in 2022, divided into what you might need them for.
Best of 2022: Seagate Backup Plus 5TB
Seagate is a very reliable brand for external hard drives. This hard disk drive features 5 terabytes (that's 5-times as much storage as most PCs and laptops have internally), for a very decent price compared with similar models. At 200 grams, it is relatively compact and they come in a range of colours. This model also comes with a 1-year data recovery warranty.
Best Value per TB: WD Elements 12TB
WD (formerly Western Digital) is another reliable brand for drives. This particular drive comes in a range of capacities, from 3TB, all the way up to a vast 18TB. The 12 terabyte model arguably offers the best price per terabyte of storage. Though this is not a portable solution, as it is quite large and requires a power adapter, its vertical design means it saves space on your desk. It's cooling system is also very effective.
Best for Mac: SanDisk G-Drive Professional 18TB
Another desktop solution, but much better suited for users with a Mac computer, the SanDisk G-Drive offers speedy storage with a 5-year warranty. You can also use several of these devices, daisy-chained together, to create a large storage array. The only downside to this model is that it is quite expensive, and the drive is formatted for use with Mac upon shipping, so if you have a Windows PC, you will need to reformat it out of the box.
Best Rugged: ADATA HD710
If you anticipate using a hard drive while you are outdoors, in the elements (such as if you are a photographer, or a filmmaker, or possible an architect or construction worker) then this ADATA HD710 is a great option. Hard disk drives contain moving parts, which means if they are dropped, those moving parts might get damaged, which will render the drive unusable. To remedy this, this drive has a rugged, shock-absorbing silicon case, and can withstand dust, dirt, sand, and water (at depths of up to 1.5m for 30 minutes).
Best for Read/Write Speeds: Sabrent Rocket XTRM-Q 4TB
If you want to balance speed and capacity, there aren't many options better than the Sabrent Rocket. This small, aluminium encased device can be connected to your computer with Thunderbolt, USB-C and USB-3.2 connections. With Thunderbolt and USB-C, the drive supports data transfer speeds of up to 2700 MB/s. With USB-3.2 connections, the drive supports transfer speeds of up to 900 MB/s (which is still well above the average).
Best Wireless: Buffalo MiniStation Extreme
The Buffalo MiniStation supports wireless connection to your computer. Normally wireless drives will require a power adapter, but this drive features a battery, meaning it is very portable. The great thing about this drive, is that it features hardware encryption, and near-field communication that works with a smartphone app – with the tap of a button in the app, you can lock or unlock the device.
Best Personal Cloud Drive: WD My Cloud Home 8TB
If you want to establish a personal cloud in your home, this external hard drive is ideal. There are plenty of online cloud storage services available, but you will be locked out of your data if you aren't able to pay the subscription. This drive means you get the convenience of wireless storage, but can still access your data via a physical connection is need be.
Best for Gamers: WD BLACK 5TB P10
If you have a large library of games, this drive is great for you. This drive doesn't have the best data transfer speeds, so it's not really intended for running games directly off it. Instead, it's large capacity and rugged design means it is perfect for use as an archive for games you have bought, but aren't playing at the moment. Rather than storing all your games on your PC, you can shift some over to this drive, so that they are still safe, but aren't taking up valuable space on your gaming PC or console. This drive comes formatted in such a way that it is compatible with every platform – PC, Mac, Sony PlayStation 4 and 5, and Xbox One.
Related posts