International SEO: How to do it Right? [FREQUENT ERRORS]
Super Computer World, 2 years ago
7 min

read
282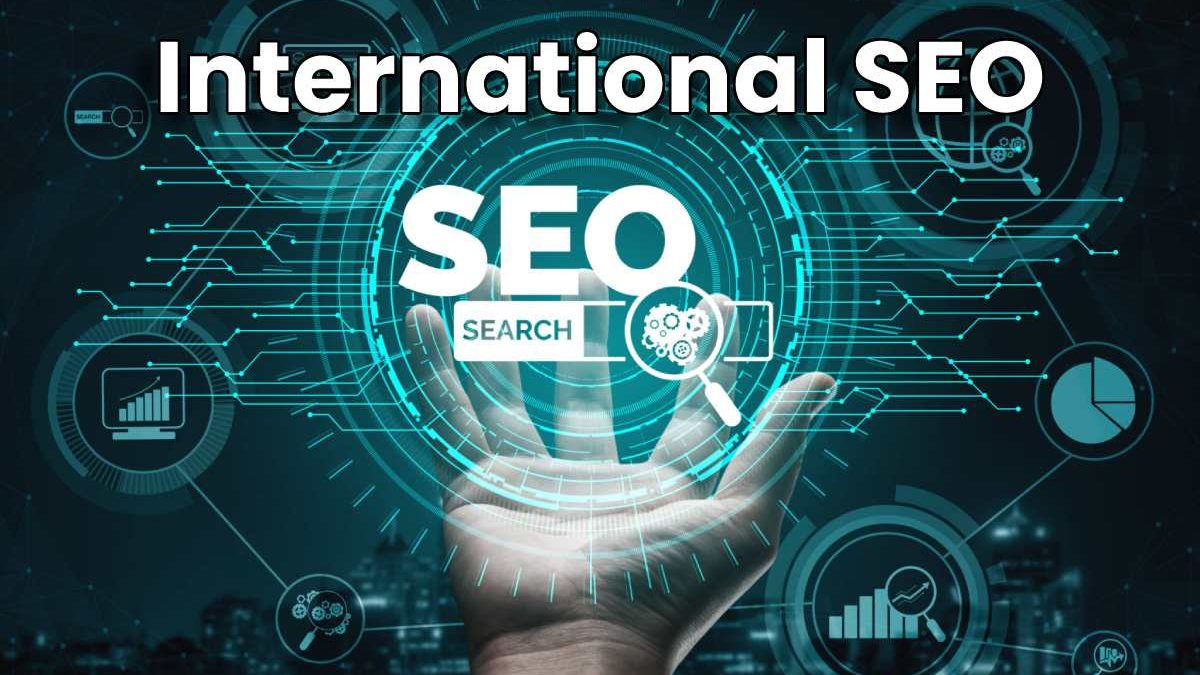 International SEO first because I will teach you when to direct your efforts to position internationally, how you have to do it and what frequent mistakes you should avoid.
Index [ Show ]
WHAT IS INTERNATIONAL SEO
I am not spending much time on this section because I think we have it clear.
Doing international SEO is positioning a web project in more than one country.
Thus, if you have a website receiving traffic from Google Spain and other search engines in its Spanish version, you can create different versions of your website aimed at different countries to a position outside of Spain (or your country).
If you want to position yourself in Google Mexico, you will have to create a geolocated version of your page for Mexico that will help you place yourself in Mexican search engines.
There's no more.
WHEN SHOULD YOU DO INTERNATIONAL SEO?
Here is the kit of the matter.
Not knowing how to do it and launching yourself is a common mistake, but launching yourself to position yourself in other countries without any signs is even more so.
Let's see, are you receiving traffic from Mexico to dedicate your efforts to creating specific content for all Mexicans and position there?
That is the question you must ask yourself.
We will forget about the big brands with a lot of resources, and we will think about a small Spanish e-commerce.
Why would you allocate investment to launch into the Mexican market without knowing if your products are interesting?
Not everyone has to do international SEO, and you must understand it.
Open your Google Analytics and review your global organic search visibility, traffic, and conversions. Do it by examining the countries and languages ​​section.
Do you think your product/service can satisfy users' needs outside the national border with this data in hand?
Go ahead, and allocate resources to doing international SEO because it will be the best way to reach them.
Of course, do it well because your brand reputation is at stake, and if you are already doing well in a market, you can lose in both: the new one and the one you had already worked on.
Let's get to the heart of the substance: how to do international SEO?
4 COMMON MISTAKES WHEN DOING SEO IN VARIOUS COUNTRIES
Before telling you the good practices you should follow when positioning in various countries, I think it is important to point out the errors I have seen since I started this.
ERROR 1#. THINK ONLY OF GOOGLE
Yes, that represents a high percentage of use.
Well, of course! This is the most used search engine in the world.
But there are others.
Baidu already represented 10.11% last year, followed by Bing (5.09%), Yahoo!, Yandex, Ask, or DuckDuckGo.
I speak to you worldwide, but some search engines are used more or less within national borders, depending on the country.
Do you understand where I'm going?
I'm sure those global numbers will go up in 2020 and keep going up, but focus on the most used search engine in the country you want to rank in and if it's worth it, check the documentation because you'll have to learn about the classification algorithms used by each.
Take them into account in your online visibility strategy, both within Spain and outside the borders.
MISTAKE 2#. CHOICE OF INTERNATIONAL STRUCTURE FOR SEO
There is no better way than another that we can standardize: "the best way to do international SEO is this."
Do not.
Depending on its current domain authority and financial resources, each project will have to select the best possible international URLS structure for its website.
There are three types of international URLs you can choose from, and they all have their advantages and disadvantages:
POSITION WITH A CCTLD FOR EACH COUNTRY OR LANGUAGE
If you are already working with a ccTLD for a specific country, it would be good to choose a ccTLD for each country you want to position.
Note: there are two types of domains. gTLD domains are generic and valid to position in any country, while ccTLD domains are geolocated to a specific country.
Examples of international SEO positioning with ccTLDs:
site.UK (for the UK)
site.es (for Spain)
site.MX (for Mexico)
You can't make subdomains or subfolders if you already have an authoritative ccTLD and want to keep it. It is already geolocated for one country, and it would not make much sense to use it for others.
USE A SUBFOLDER FOR EACH COUNTRY
Or subdirectories. Call it whatever you want.
It would be something like this:
site.com/en
site.com/uk
site.com/mx
They have an essential disadvantage that has to do with "geotargeting" or geolocation. Also, since they only allow a single location on the server, things get tricky.
It is not that it cannot be done, but you have to see it very clearly if you opt for this option.
And, of course, it's done only if you have a gTLD domain.
USE A SUBDOMAIN FOR EACH COUNTRY
They are typically used when your primary domain is a gTLD.
For Example:
en.site.com
uk.site.com
mx.site.com
In this way, the authority of the main domain is used, but good geolocation must be carried out through Google Search Console and even use different locations optimized for each country on the server.
It can be the best structure to succeed with your international positioning if you do it right.
To do this, go to Google Search Console and click on "Old tools and reports."
Then click on "international targeting," as shown in the image:
If you have the hreflang tag configured correctly, you will see the languages ​​in the first tab:
If you don't know what the hreflang tag is and how to use it, don't worry, I'll explain it later.
You must select the country for each subdomain from the drop-down menu in the second tab.
The worst drawback of doing international SEO with subdomains is that it generates a lot of confusion for users because not everyone knows that ".de" is the geolocation of German domains. What about seeing "de.site.com" as if they don't understand it.
ERROR 3#. THE LAWLESS COUNTRY?
Reviewing the commercial legislation of the country where you want to position yourself to sell your product or service is essential to avoid getting into a big mess.
And believe me, when I talk about a mess, it's a MESS.
For example, you have to be very careful in certain countries when positioning your product as "the best."
In addition, you may also be influenced by all legislation related to privacy and data protection and laws related to your servers' location.
And those are just examples.
MISTAKE 4#. TRANSLATE AND POSITION!
I could say that it is the most common mistake, and I would not be wrong, so I confirm it: it is the most frequent mistake when doing international SEO.
Machine translation is the fastest way to fail when doing international SEO.
Moreover, even by professionals in the area, the translation itself does not guarantee success when positioning your content in another country.
Do you know why?
Because each country has "it's own." Even within the country itself, each geographical area has its customs, origins, jargon, or "idea of ​​life."
That's why it's essential to seamster your content to the marketing and advertising preferences of the geographic area you're targeting.
Perhaps a phrase in your current language strategically placed before a call to action (CTA) determines that the user clicks and the conversion occurs. Still, that exact phrase translated into another language does not contribute anything to the reader.
Not to go too far, the idea I want to convey to you is this: that perhaps you need to create new content for that other country, and it has nothing to do with the content you are using now.
Adjust it to your SEO strategy of keywords and search intentions.
And nothing happens!
HOW TO DO INTERNATIONAL SEO (WELL DONE)
Now that we know the mistakes usually made in SEO when doing an international expansion, we can see the good practices to position in different countries.
It will depend on the URL structure you have chosen and the authority of your initial domain, among other things.
However, I have compiled the "basics" that you should know and consider yes or yes because Google includes them in its Help Center for webmasters.
Conclusion
And up to here, everything I had to tell you about international SEO. As you will see, it is a bit different from the SEO we know. The important thing is to have a strategy, analyze the audience and the market you want to attack, and follow Google's geolocation guidelines.
Related posts