How to Reboot Windows 10? – Restart Windows 10, Updating, and More
Super Computer World, 2 years ago
3 min

read
340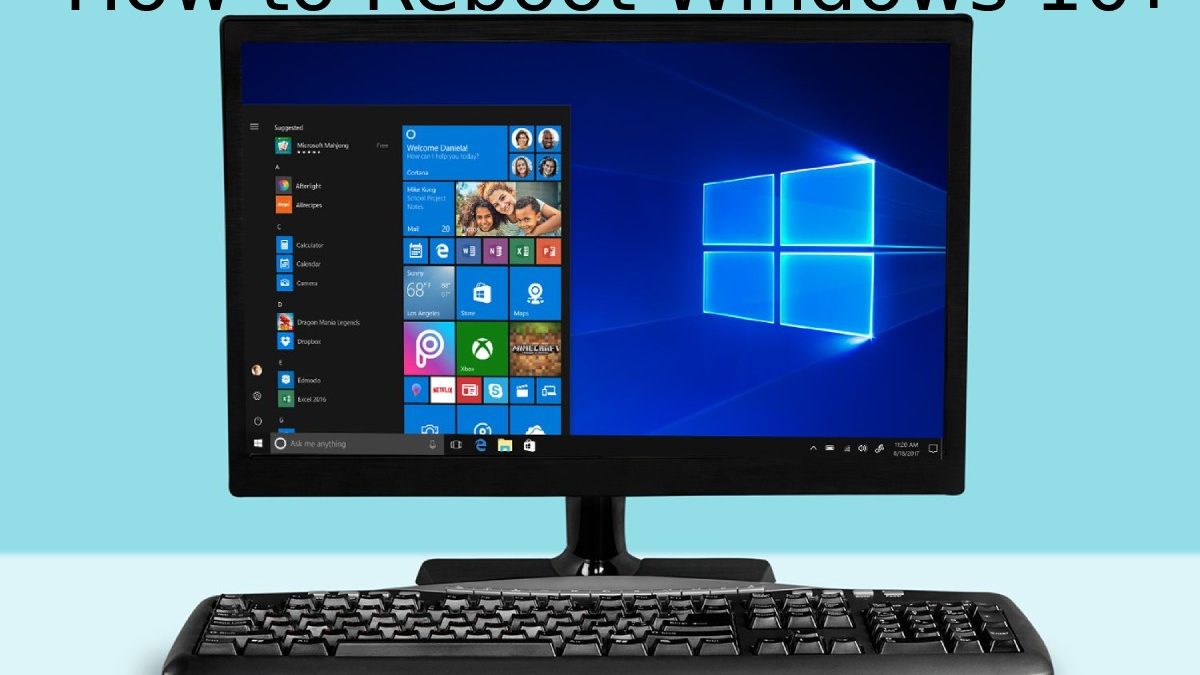 How to Reboot Windows 10
How to reboot Windows 10 automatically after each update, so you don't have to worry, and the PC does everything for us.
Windows 10 updates are critical to keeping your operating system safe. Also, they bring new and exciting functions that can be very useful on many occasions.
Although we can disable OS updates, it is not recommending at all. The best thing is to update immediately when available. If we are using the computer, waiting for it to restart and install can sometimes be somewhat dull, especially if we hurry.
We can schedule Windows 10 to restart only after each update. In this way, Windows will detect inactively and install all the updates when we stop using the PC for a while.
How to automatically Restart Windows 10 after Updating?
The first thing we should do is press " Start " and then click on the gear-shaped icon. It is on the left cross of the menu, at its bottom.
A " Windows Settings " window will open to access the " Update and security " section.
Later, we go to the " Windows Update " option found in the left sidebar.
Here we must go to "Advanced options" found at the bottom of this section.
It guides us to a new window where we can see many advanced options related to Windows updates.
The option that interests us is the third, which says: " Restart this device as soon as possible when it is necessary to restart to install an update " Windows will show notification before proceeding to restart the device.
After activating the switch, we can rest assured that every time updates are downloaded and installed, the computer will show a notification to notify us that it will restart automatically.
If we use the PC, we can press the notification and schedule a reboot for later. We can even speed up the reboot if necessary.
How to prevent Windows 10 from restarting automatically after updating?
If you want, your computer does not restart by force after each update. You will have to do the same thing that we told you before, only that, instead of activating this option.
The OS will not restart in any way. It must be deactivating. This way, the operating system will not continue in any mode.
We have another alternative to " Windows Update " from Windows Settings> Updates and security. And navigate to the option "Active hours" during the configuring hours in this section.
If it detects that the PC is not being used for a while, it will install the updates on the rare occasion that none of these options works for you. So what we can do is directly disable automatic updates.
Preferably, updates should be installed as soon as they are available, as this is essential to keep your computer safe.
Remember that, to avoid malware infection, it is necessary to keep your apps, operating system, and antivirus constantly updated.
Otherwise, we would be leaving possible vulnerabilities for this class of malicious programs to take advantage of and infect our computers.
Also Read: How to Stop Videos from Automatically Playing? – Stop Autoplaying Videos in Edge
Related posts